Package: 6 boat dives / rental equipment optional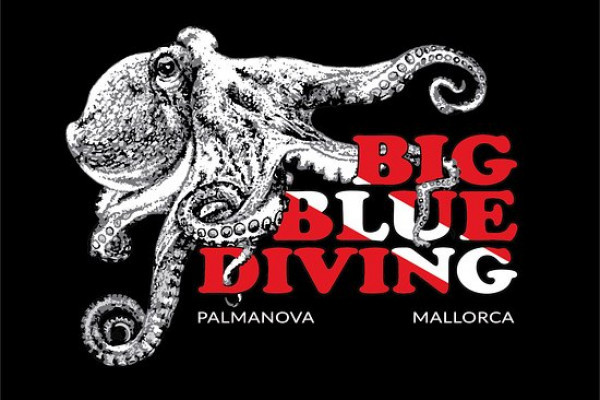 Dive with us at the most beautiful dive sites in the south-west of Mallorca. National marine parks, the largest wrecks on the island, small caves, offshore rock island and much more waiting for you. Perfect for beginners and advanced divers!
The El Toro National Marine Park - recognized as the most fish-rich dive site in Mallorca
The wrecks of Palma - the largest wrecks in the Balearic Islands (only for advanced diving levels)
Experience the abundance of fish in the south-west of Mallorca (barracuda shoals, large groupers, octopods, slugs and much more)
Discover the underwater world of smaller rock islands
Dive in small groups - split if necessary according to qualifications and experience
All diving tours led by experienced diving guides
Included

We offer 10L, 12L or 15L diving bottles at no extra charge. Dive equipment depending on the booking.

Not included

Accommodation, mealsNational park fees, underwater torches, U / W photo cameras, the diving insurance, are calculated separately on site if required.

Duration
0 Hour
Bring along

Swimwear, towel, drinking water, sun milk

Important information

This is an eligibility.The boat tours take place every morning at 10 a.m. and in the months of June to September also at 3 p.m.Meeting is always about 1 hour beforehand with us in the diving school.You only specify your first day of diving when you book. We will contact you directly after booking by phone or email to coordinate the other diving days.We take care of the individual calculation of the required diving equipment, national park fees and diving insurance on site. Equipment prices are daily prices regardless of the number of dives performed.If the weather is very bad, the tour can be rescheduled.

The use of the 6 dive package is person related and limited to one diver.

Cancellation fees:

Cancellation on the day itself or 1 day before the 1st dive: 100 % cancellation fee

Cancellation 2- 3 days before the 1st dive: 50 % cancellation fee
Further information
Mallorca's south-west is one of the best that the underwater world of the Balearic Islands has to offer. Big Blue Diving will take you to the greatest diving spots and always pay attention to safety and fun.
We always carry out 2 guided dives at 2 different dive sites on our diving tours.Depending on the dive sites, the tour lasts up to 4 hours.
Preparation for the morning tour begins at 9 a.m. in our diving school. It starts around 10 a.m.During an afternoon tour, the divers meet at around 2 p.m. The tour starts here at 3 p.m.If necessary, we dive in 2 different groups, divided between beginners and advanced divers. So everyone can relax on their respective diving level. All dives are led by our experienced dive guides. Nobody dives with us alone!
know betterbook bettergo better
TripAdvisor Traveler Rating
540 Reviews