SSI Specialty Diver Stress & Rescue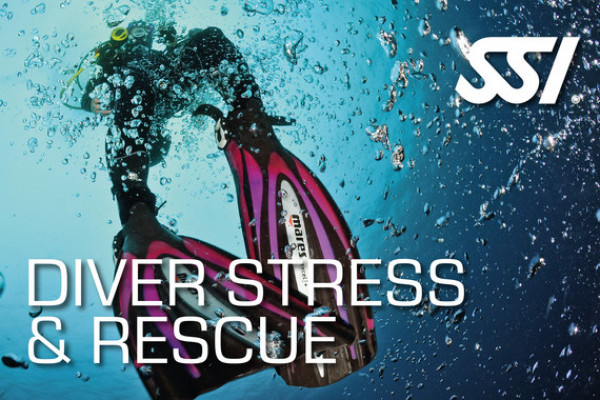 Stress is one of the main causes of diving accidents and has a negative impact on rescue situations. This program imparts the knowledge and skills necessary to identify stress, prevent accidents and act appropriately in emergency situations.
Intensive and realistic diving course
Ideal training through the supervision of 2 diving instructors
Learn different rescue techniques and first aid in the water
Included

Online theory, final exam on site, all practical training in water, diving rental equipment, online certification

Not included

Accommodation, catering, diving insurance

Bring along

swimwear, towel, drinking water

Important information

Diving students under the age of 18 need their parents' signature.

The course can be a bit physically demanding, so some basic fitness is helpful.
Further information
Most divers find this course both challenging and rewarding, and in retrospect say it is the best course they have ever taken.Why is that? You learn more about problem detection and avoidance, you gain more confidence in your skills as a diver, and you realize that you can help other divers if necessary.During the course you will learn to become a better diving partner; to do this, you practice problem-solving skills until they become a habit. In addition, the course is a lot of fun - the background is serious, but there are always opportunities to laugh, even with concentrated learning.
The course is running over 2 days.
know betterbook bettergo better
TripAdvisor Traveler Rating
540 Reviews