SSI Specialty Deep Diving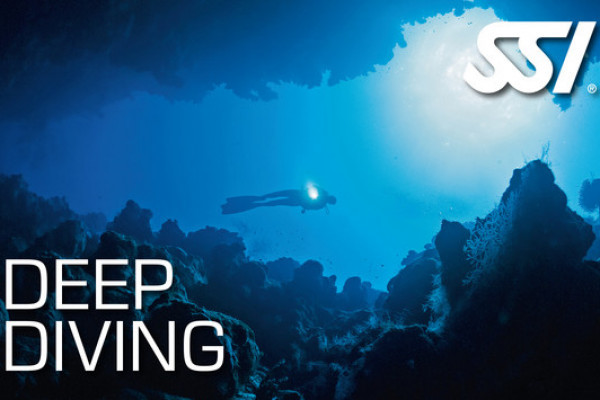 Many exciting dive sites are located in deeper waters. Without proper training, deep dives can be very dangerous. You will learn to plan and carry out dives under 18 meters safely and comfortably and is a prerequisite for your further diving career.
Learn the diving techniques for dives to a depth of 40 meters.
Get experience diving to a depth of 40 meters.
Learn to prepare yourself well for deep dives and to recognize risks at an early stage.
Included

Online theory, theory exam on site, 3 boat dives, diving rental equipment, online certification

Not included

accommodation, catering, diving insurance

Bring along

swimwear, towel, drinking water

Important information

Diving students under the age of 18 need their parents' signature.

The theory is relaxed online in the run-up to the course from home.
Further information
How deep is deep? No diver can answer this question for himself or for others. It is all the more important to assess yourself and your diving partner and to plan your dive safely. With a dive at 40m, every little problem can quickly become a danger. So special situations and actions have to be practiced. Deep diving is diving at limits ... And that is the fascination of this course.It enables every diver to advance to new diving areas such as For example, the countless wrecks in the Mediterranean or in the Red Sea. Most of these testimonies of the past are at depths that should not be dived without appropriate training.You will learn safe planning and responsible diving at greater depths with us.During 3 boat dives over 2 days we train you to prepare and carry out deep dives properly. We sensitize you to the dangers and risks.The specialty deep diving can be optimally combined with the specialty wreck diving. We would be happy to inform you about this option.
know betterbook bettergo better
TripAdvisor Traveler Rating
540 Reviews