SSI Specialty Wreck Diving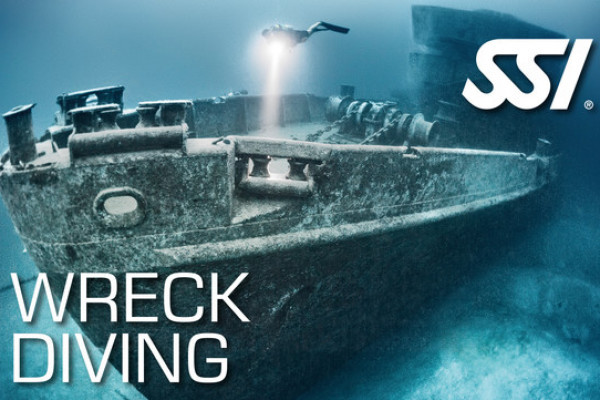 Many of the best dive sites in the ocean have artificial reefs or wrecks. This program provides the necessary knowledge and skills to safely dive over and around these underwater treasures.
Learn the basics of safe wreck diving
Improve your buoyancy and dive planning
Experience the mystical charisma of the wrecks.
Expand your knowledge of handling additional diving equipment
| | |
| --- | --- |
| Included | Online theory, theory exam on site, all practical training in water, diving rental equipment |
| Not included | accommodation, catering, diving insurance |
| Bring along | swimwear, towel, drinking water |
| Important information | Diving students under the age of 18 need their parents' signature.The theory is relaxed online in the run-up to the course from home.On the first day of the course, the theory test is completed in the afternoon and the practical exercises are discussed so that the wreck dives can be completed the next morning. |
Further information
Whether it is wrecks that were deliberately sunk to serve "aquatic life" and divers as an artificial reef, or whether they are the result of an accident, wrecks are always something like fascinating windows into the past. Ships, planes and so on Cars under water are popular objects to explore and enjoy the creatures that have settled there.Each wreck offers many opportunities to discover something special, perhaps even to solve a mystery that surrounds the wreck, or to spot something that other divers have overlooked.The SSI specialty course "Wreck Diving" is popular because it offers divers very special adventures; It goes without saying that responsible practices in diving wrecks are learned and observed.If you are at least 12 years old and a certified SSI Open Water Diver or have a higher certification, you can take the SSI specialty course "Wreck Diving".
Learn the techniques of safe wreck diving during 2 dives.
This course is perfect in combination with the SSI Specialty "Deep Diving"!
know betterbook bettergo better
TripAdvisor Traveler Rating
540 Reviews