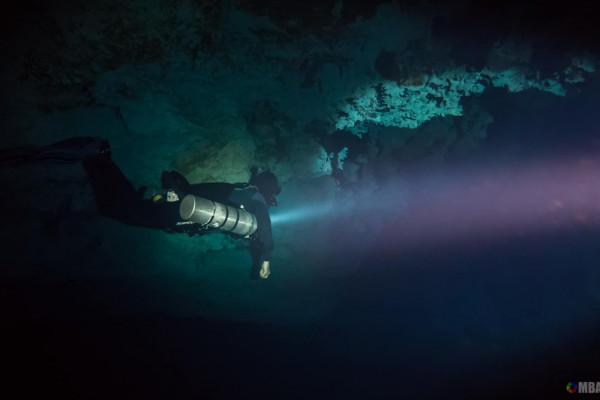 Are you a serious adventure seeker wishing to explore overhead environments? Sign up for the TDI Full Cave Diver Course! This course is the third stage of overhead environment training in the series of TDI's Full Cave Diver Development Program.
Expand your knowledge and cave diving techniques to the highest level
Become a confident and safe cave diver
Perfect your knowledge, your planning, your actions
Included

rental equipment, theory, certification

Not included

diving insurance, catering, accommodation

Duration
0 Hour
Bring along

Swimwear, towel, catering

Important information

The course is not suitable for claustrophobic divers.

The course is only available in German, English and Spanish !

No direct date specification ! The course dates require an early agreement, because the visited caves are not always accessible.
Further information
This course is the third module of the TDI Cave Diver programme. Advanced cave dive planning, hands-on experience with different types of cave systems and scenarios with different difficulties are presented. This course does not cover all possible facets of cave diving and therefore the goal of the course is to expand the skills learned in the Intro to Cave Diver course. The emphasis is on dive planning and skill development as students move into complex cave navigation for the first time, dividing their breathing gas supply by three. Other important topics of the course are: equipment considerations, communication, physiology, problem solving, standard equipment of a cave diver
know betterbook bettergo better
TripAdvisor Traveler Rating
501 Reviews