Upgrate SSI Scuba Diver – SSI Open Water Diver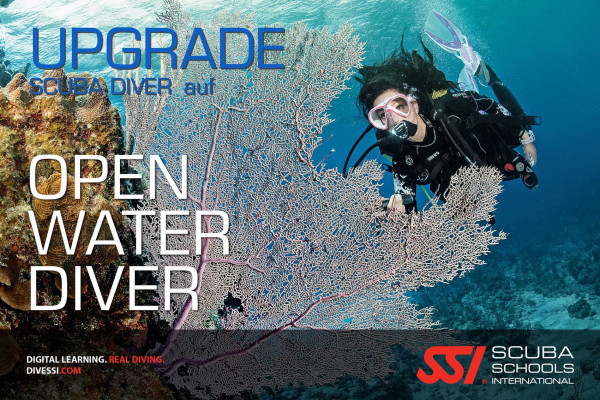 You are already SSI Scuba Diver certified and now want to expand to the next level, the SSI Open Water Diver Level? Then this course is just right for you.
Expand and improve your diving technique and become safe under water
Take the next step in your diving career
Get more practice training and theoretical knowledge
Included

Diving rental equipment, online certification, complete practical training in water, 2 dives, online theory,

Not included

Accommodation, meals, diving insurance

Duration
2 Days
Bring along

Swimwear, towel, drinking water

Important information

Diving students under the age of 18 need their parents' signature.

For those who would like to run the course alone or only with selected friends and relatives, the "exclusive course" is ideal.
Further information
What do you have to do to reach the next level?Read the last 3 chapters in the (online) Open Water Diver Manual, answer the repeat questions at the end of each chapter. You will then do the final test with us. Complete the shallow water workouts (conducted from the beach) and do Open Water Dives 3 & 4 (if weather permits during a boat tour).
The course usually lasts 2 days
know betterbook bettergo better
TripAdvisor Traveler Rating
540 Reviews